Filmworkz & MainConcept
Enabling Incredible Content
SDKs Used by Filmworkz
Filmworkz Products
Markets
Use Cases
● Nucoda
● Phoenix
● Loki
Filmworkz are passionate about trying to build the best software available on the market so that their clients can continue to Create Incredible. It's part of their ethos to always be improving and they hope their passion for film is infectious. Whether you're a post-production wizard or a freelance creative, a film student or a restoration expert, this partnership benefits you
MainConcept's video encoding and decoding SDKs enable smooth video importing and exporting across various formats, ranging from broadcast-standard MPEG2 to the high-quality JPEG-2000 for mastering purposes. Furthermore, the audio decoder SDK provides comprehensive support for audio file importing and exporting.
Filmworkz is a leading post-production company specializing in Emmy Award winning restoration and color grading tools. Their main mission? They want to enable everyone, everywhere, to Create Incredible content.
Known for their technology and dedication to empowering content creators to Create Incredible, Filmworkz offers an array of top-notch software solutions such as Phoenix, Nucoda, OFX DVOs, and Loki. These tools provide an extensive range of post-production utilities for film and television, making Filmworkz a trusted name in the industry.
Previously known as Digital Vision World, they use the same image processing technology, but now are partnered with their Archive Restoration Company, R3store Studios, and their Footage Fanatics at R3el.com. Together, they bring together filmmakers from all around the world, from freelancers to international broadcasters, indie filmmakers to Hollywood studios and everyone in-between, offering a low-cost subscription to a range of our DVO Tools available on OFX platforms. With the likes of Nucoda, Loki, and Phoenix, they bring the best out in all creatives.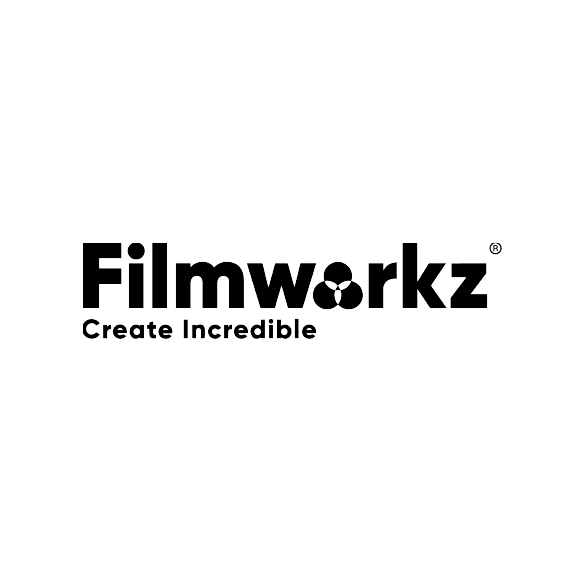 Why Did Filmworkz Select MainConcept?
Thanks to MainConcept's reputation for being the best in the industry and its commitment to providing continuously updated SDKs to meet evolving needs, it was a no-brainer for Filmworkz to engage MainConcept.
As Filmworkz continues on their quest to provide the fastest and most efficient technology out there, by partnering with MainConcept, Filmworkz gains access to reliable and efficient solutions for format conversion. SDKs enable the seamless process of media files and deliver high-quality output across a variety of platforms.
Together, Filmworkz and MainConcept are pushing the boundaries of what is possible in post-production to let people Create Incredible.
How are MainConcept Codecs Used by Filmworkz?
Designed to provide reliable and efficient solutions for format conversion, Mainconcept's SDKs ensure that videos are encoded and packaged in the most efficient and high-quality way possible, enabling Filmworkz to seamlessly process media files and deliver high-quality output across a variety of platforms.
"From MPEG-2 for Broadcast to JPEG-2000 for Mastering, over the coming months we will be updating our applications to use MainConcept's, best in class codecs. The inclusion of MainConcept offers us the confidence that the incredible our customers create in our applications will be encoded and packaged in the best way possible."