AutoLive Encoding
Achieve the best possible quality – automatically!
Adjust the performance level on EACH FRAME to ensure a constant encoding time
Maintaining a constant frame rate is crucial for achieving the best playback quality in live encoding. Without it, the output may stutter, be unstable, and have dropped frames. This can be especially challenging for broadcasters using shared encoding resources, such as in the cloud.
MainConcept AutoLive Encoding technology tackles this encoding challenge, allowing users to achieve guaranteed smooth video encoding at maximum quality.
With AutoLive Encoding, automatically and dynamically adjust the encoding quality and CPU utilization to have as constant a frame rate as possible with no frame drops, for guaranteed smooth video encoding and maximum quality.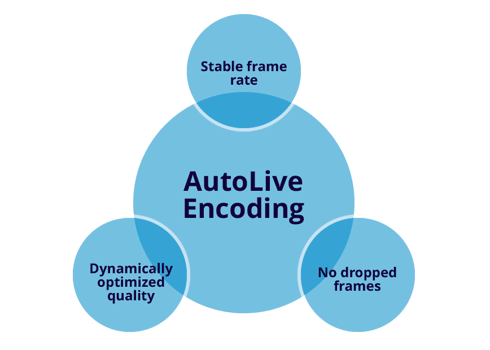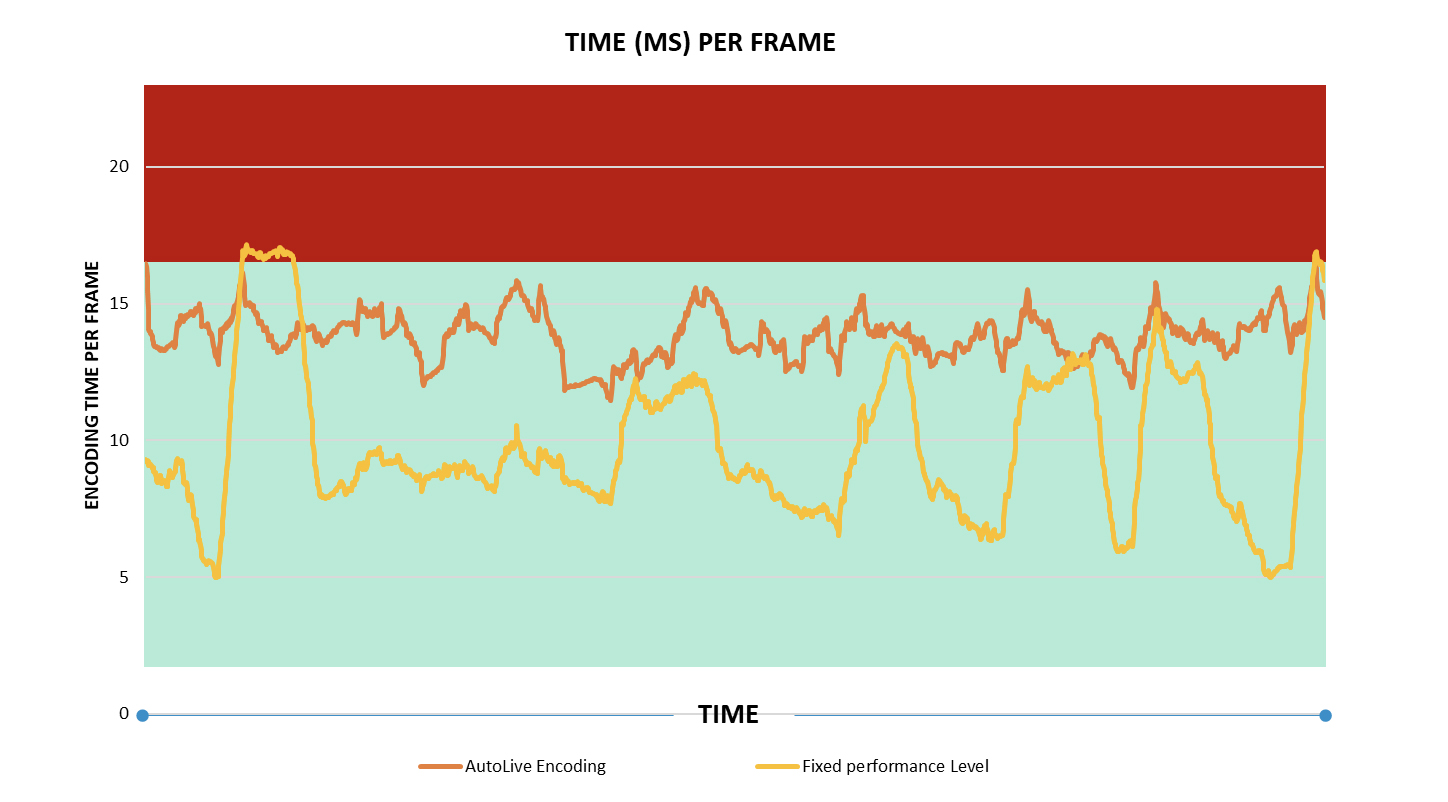 Live encoding should be delivered seamlessly and without interruption, ensuring a consistently smooth streaming experience.


AutoLive Encoding encodes at a more consistent level than fixed encoding while avoiding the disruption of dropped frames.
Image complexity changes over time, with complex scenes taking considerably more effort to encode than simple scenes.
AutoLive Encoding enhances the simple scenes while balancing the more complex ones, creating an overall more dynamic output.