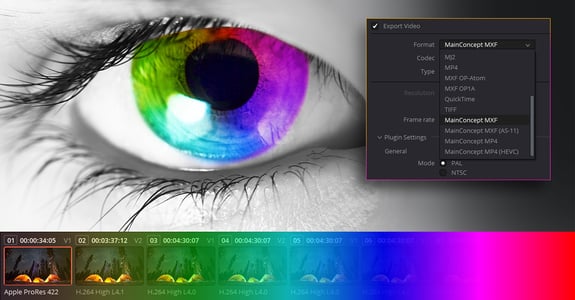 CODEC PLUGIN FOR
DAVINCI RESOLVE STUDIO
Render project timelines into professional camera formats
FAST
Encode in HEVC up to 30%
faster than open source.*
EFFICIENT
Get a seamless

workflow in


DaVinci Resolve Studio.



RELIABLE
First plugin approved by
Blackmagic Design.



Native access to HEVC Main and Main 10 encoding in up to 8K
Export compliant AS-11 UK DPP content directly from your timeline
Render project timelines into the same professional camera format the video was recorded in
The complete production chain from filming, capturing, editing & playout, without leaving the app
Maintain a seamless experience throughout project flow, no more moving between different applications to finalize and deliver content!
* Per the 2020 Moscow State University codec study