Low Latency
How can media streaming come close to the near live broadcast experience?
The popularity of streaming in increasing on a daily basis. However, streaming lacks the real-time experience that viewers are accustomed to from traditional over-the-air broadcast. Latency in streaming will need to improve for consumers to fully enjoy sports, online gambling, and more in near real-time. In this paper, we will explore different low latency options, honing in on CMAF as a viable option.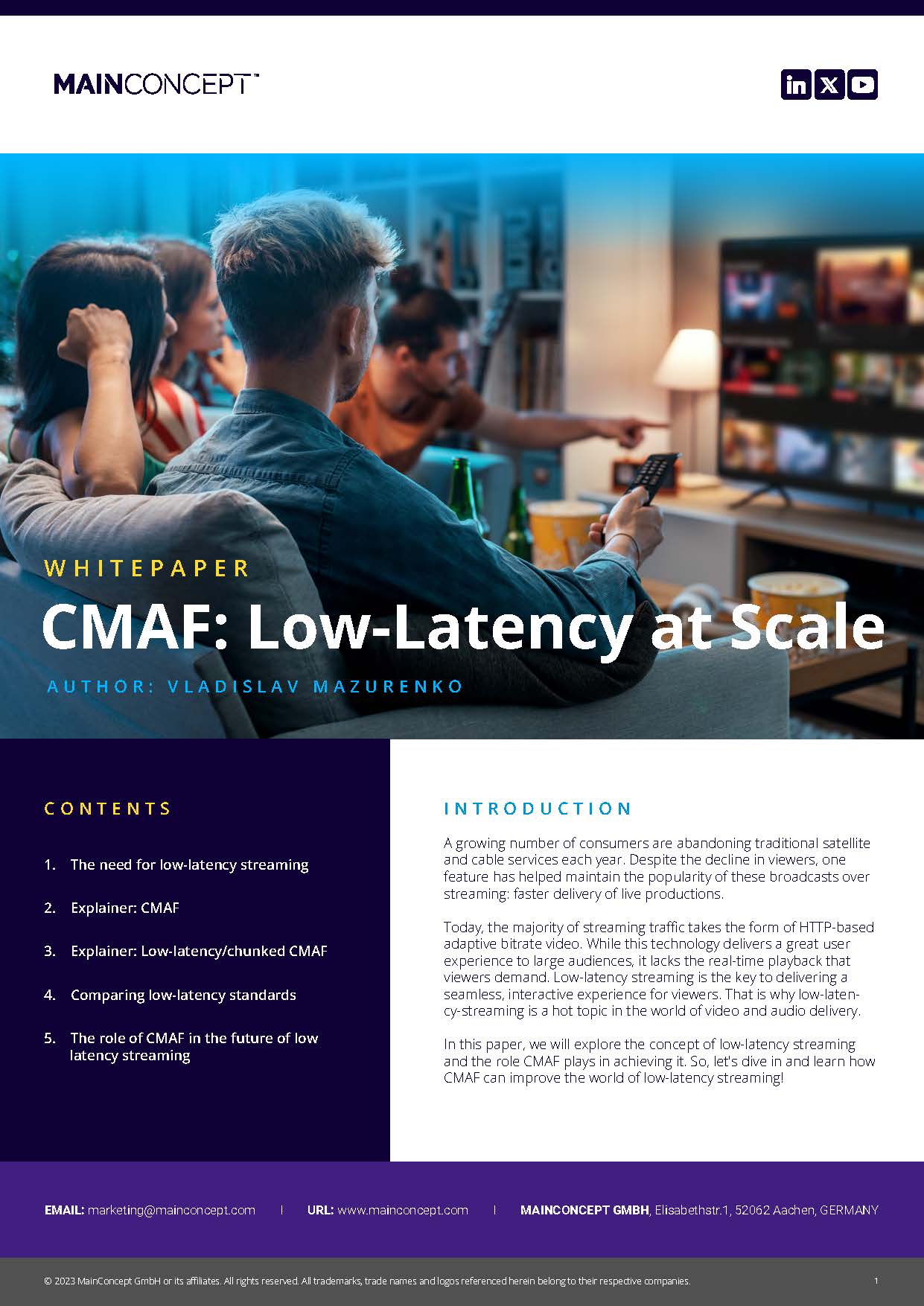 Areas of discussion:
The need for low-latency streaming
Explainer: CMAF
Explainer: Low-latency/chunked CMAF
Comparing low-latency standards
The role of CMAF in the future of low
latency streaming
TOUCH
Our Customers
Our codecs are used to power over 90% of the world's professional video workflows.
Learn why
TOUCH
Our Support
Our support team is made up of industry veterans with hundreds of years of combined experience.
Talk to customer care