Ad Tech
How can video providers improve engagement and deliver highly targeted and personalized ads?
This white paper considers the challenges that video providers face as they seek to maximize ad revenue by improving engagement and delivering better targeting and greater personalization, at scale. It also explore how, when combined with personalization, innovative ad formats can elevate the viewer experience, potentially resulting in improved engagement and increased revenue from ad sales.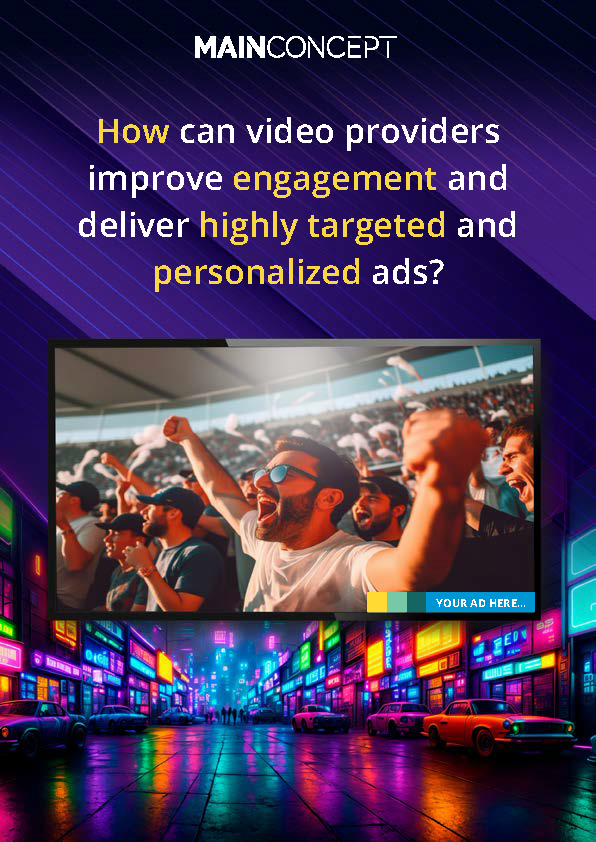 Areas of discussion:
The importance of engagement
Ad insertion methods
How innovative ad formats can improve engagement
Role of codecs in ad-insertion
An introduction to MainConcept's codec-based advertising technology
TOUCH
Our Customers
Our codecs are used to power over 90% of the world's professional video workflows.
Learn why
TOUCH
Our Support
Our support team is made up of industry veterans with hundreds of years of combined experience.
Talk to customer care